Audios & Videos

Streams

Profile Views

Events
Experience:
No Infomation Available
Bio:
Established in 2014, After Acoustics is a Pune based folk rock/ country music based band. The band takes inspiration from Mumford and Sons, composing peppy, foot tapping country songs that make the audience sing along with gusto. What sets them apart is their Multi- instrumentalist who replaces a drummer and plays the BASS drum, acoustic guitar along with singing, all at the same time!
In their early stage of playing, they won the Channel [V] Launchpad 2015, which was on a national platform. The win proved to be a great success and helped take their popularity ever farther. The band also received the award for the best college band of the year 2015 from Channel [V] thereafter.
Their first single "Meethi Chori" was released before they entered the Channel [V] contest. Nonetheless, the song won the Songdew Awards 2015 (which was held nation wide.) and was selected from among 200+ entries from all over the country. Meethi Chori further went on to win Radio City Freedom Awards 2015. Radio City 91.91 FM aired the song multiple times followed by an interview of the band.
Reckoned to be the best upcoming country music band from India, they have played at many college pro- nights and headlined many college fests.
After Acoustics endeavors to always creatively excel itself and will be releasing a 5 song album early this year.


They recently released BIN TERE Live Video with MonkStar live on 25th November 2015 and the video got nominated for Radio City Freedom Awards 2016.
Reach Me at:


Anurag Singh, Gaurav Wavhal, Akarsh Shetty, Mihir Samak


Anurag Singh, Gaurav Wavhal, Akarsh Shetty, Mihir Samak


Anurag Singh, Gaurav Wavhal, Akarsh Shetty, Mihir Samak


Anurag Singh, Akarsh Gaurav, Mihir Samak, Gaurav Wavhal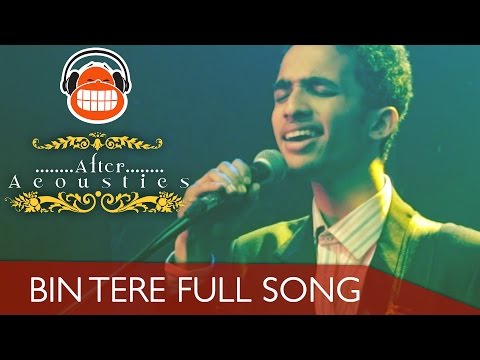 Anurag Singh - Written and composed